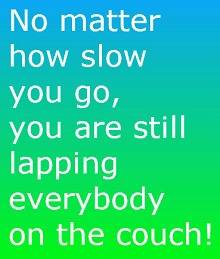 Its that time of week again 30 Day Shred, and what can I say… I FEEL GOOD… My overall fitness is improving by the day.  I'm still working my way through level 2 although I can proudly say that I have now advanced onto the harder moves, A step up from the modified version…Woop Woop!
You would think that this far into the exercise ( 17 days leaving out the 10 days before my injury) I would be feeling less aches and pains wouldn't you?  Well I need to be honest and tell you I still ache the following day after each work out, and what I have put this down to is the fact that I push myself further each and everyday, therefore I'm working my body harder every day, and you know what…  I'm loving it.  To be honest I never thought it was possible for me to be doing half the moves I now do.
This Weeks Results Are…
As always I measure myself every Saturday morning, and to be honest this week didn't show much difference to last week.  I am definitely feeling more toned.  What you will notice is that I somehow gained a 1/4 of an inch around my bust, not sure how this happen.  Are my boobs perking up thats not such a bad thing lol, they were on there way south… pmsl 😉 Anyway here are the results… oh and this week I also lost 1.5lbs not bad eh!
Waist – 0 loss, total lost to date 4″
Hips – 0.5″ loss, total lost to date 3″
Bust – 0.25″ +, total lost to date 1.25″
Thighs – 0.5″ loss, total lost to date 3″
Arms – 0 loss, total lost to date 1.75″
So what can I add to this… I am feeling in the best shape I have done in years, my energy levels are on the up and I can now keep up with the kids, and I can tell you they move so darn fast.
This picture keeps me motivated it was taken when I was 17, Knowing that I once had legs of steel, gives me hope.  Doing the 30 day shred has made me believe that its possible to rebuild those leg muscles and I can truly feel and see it happening.  I know I will never look this good again but eh… it keeps me going.
In my previous reviews of Jillian Michaels 30 day shred I highly recommended the DVD, this has not changed.  If you want to discover strength, stamina and fitness you never thought was possible then you just gotta get this DVD.  I have never once regretted this workout, its possibly the best fiver I have ever spent and the most used workout DVD I own.
Getting Shredded with Jillian Michaels (part 1)
Getting Shredded with Jillian Michaels (part 2)
Getting Shredded with Jillian Michaels (part 4)