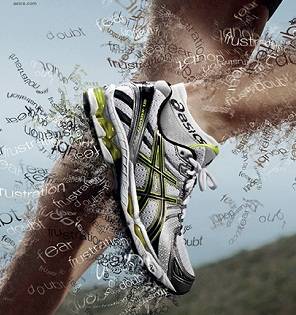 Well the snow has finally departed and we are welcomed with the wind and rain.  It's not very nice out but I'm not gonna let that get in the way of me having a good week.  The weekend was over before it even started but with the onset of a Monday morning I was up bright and early ready to tackle the day.
Today was the start of couch to 5K for me, after dropping the kids off to school I was dressed and ready to hit the pavement.  For those of you who haven't done it, you start with a 5 minute warm-up of a brisk walk followed by a 60 second run, 90 second brisk walk and so on for 30 minutes finishing with a 5 minutes cool down.  As the weeks progress you will eventually run more and after 8/9 weeks should be completing a 5k run.
It doesn't really sound like much but when you're out of your comfort zone it's pretty tough, but I'm happy with completing day 1 and looking forward to completing the overall challenge which will be in 8-9 weeks' time.
Not sure if it's just me but when I exercise earlier in the day I have bags more energy and feel that I can do anything.  After the run I made myself scrambled eggs on toast and a coffee it felt good to sit down.
Although I feel good right now not sure if my muscles will be saying that in the morning, because it's an every other day program, tomorrow I will do 30 minutes of shred with Jillian Michaels.
Keeping on track with the food I had a lovely spinach and red pepper pasta for lunch followed by a bowl of chopped apple, grapes and peach, absolutely delish.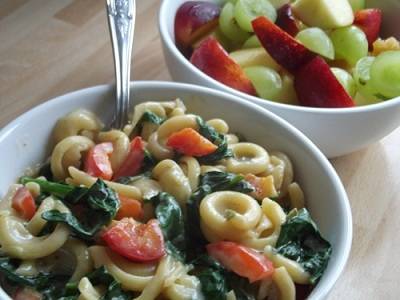 For tea I will be having turkey steaks, with roasted veggies, new potatoes and balsamic glazed tomatoes.  After having a little gain on Saturday's weigh in I will be working real hard this week to lose that and more if possible.
Forgot to add that I have upped the water intake too, so far at the time of writing this 15:30 I have drunk just over a 1.5litres, I'm aiming for 2 litres a day which I feel is achievable.
You can share what you have planned for the week ahead by commenting below, have a good one Mel x