With the way technology is moving forward nowadays you can let the whole wide world know your every move, from your whereabouts right down to the food you put into your mouth.  Anyone with a Twitter account will only be too familiar with the hash tag symbol #.  The latest crazy #tweetwhatyoueat has been described as a virtual slimming club and is helping many people control the amount of food they eat each day.
Tweeting about every mouthful of food you consume each day makes you more conscious of what you're eating it's a bit like keeping an online diary which is open to public scrutiny.  Although not something I'm currently doing, this sounds like a fabulous idea.  Although I keep a food diary there are times when I forget to include the odd biscuit or two.
With the convenience of having the twitter app on your mobile phone you can keep track of your food intake every step of the way.
To read more about Tweet What You Eat read about it at MailOnline http://www.dailymail.co.uk/femail/article-2214387/Twitter-worlds-biggest-slimming-club-tweet-eat-lose-weight.html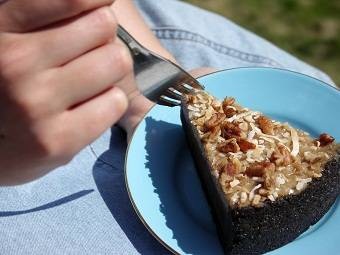 You can follow me on twitter at #losew8lookfab if you want to keep up-to-date and follow my tweets on what I eat or join my facebook page lose weight look fab for the latest news articles and recipes.