What a wonderful thought, eat cake and lose weight. I myself enjoy such things as cake and I know many of my followers do too, that's why I'm always trying to come up with healthier, low fat versions of my favourite cakes. I try to make them as tasty as the full fat versions so dieters feel contented and not short changed.
Now a new start up company has taken this concept one step further, they are making tasty cake bars that actually burn calories. Does this sound like heaven or what?
Read on to understand more. Taken from Zeenews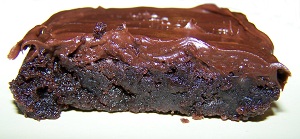 Lose Weight By Indulging In Delicious Cake Bars
A new range of cake bars has been created which, it is claimed, are not only tasty but will also burn calories.

The bars, inspired by the type of delicacies found in Italian patisseries, have been made by Klever Kalories, a start-up business founded by a former accountant.

The company said that a blend of natural ingredients already used in some energy bars and shakes is used to make its Skinny Slice products.

The ingredients include L-carnitine, guarana and green tea, which are said to boost the metabolic rate by slightly raising the body temperature.

According to trade magazine 'The Grocer' the slices each contain between 110 and 150 calories, including coconut, vanilla cream, honey and apricot and tiramisu varieties. Read full story here.
Just reading about these cakes are making my mouth water, and the thought that they could actually work towards my weight loss is just unbelievable, am I dreaming, somebody please wake me up, this can't be true, please say it is.
Sorry I got a bit carried away there, I do love my cakes.
On a more serious note, what's your thought on this, do you think this could be a dieters dream come through or otherwise?
Please share and like below.