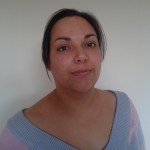 Melanie Wade started loseweightlookfab.com to provide support, tips and information for anyone looking to lose weight and live a healthier lifestyle.
Melanie herself has been struggling with her weight for a number of years.  She has now said enough is enough and is making it her mission to shed her unwanted weight, get fit, healthy and start being a more energetic mum for her two little girls.
On "Lose Weight Look Fab" she'll be sharing her journey and discoveries with you.  You'll benefit by getting …
The most relevant and useful news on weight loss, health and fitness.
Honest product reviews as she test what works and what doesn't.
Healthy recipes as she experiments with dishes she discovers and creates herself.
Expert advice as she interviews the experts to find out what is the best route of reaching optimal health.
And much more…
If you haven't already, I highly encourage you to join her news letter so you never miss an update.